Swiss Bread
You love it, you hate it. You should eat it, you shouldn't eat it. It has too many carbs, it doesn't have enough carbs. Sometimes it is fluffy, some times it is flat. It makes you bloat. It makes your sorrows disappear. Fancy artesian bread or plain as can be. White, brown, bran, or rye, bread has been a part of the human story since the beginning of time, well since over 30,000 years ago. We humans just can't seem to escape it, but then again, why would we want to? Of all the cultures in this world, there is one group that seems to love bread more than all the others: the Europeans. More specifically, the Swiss.
The Swiss, like many other things, seem to have perfected bread. More than 200 varieties exist in Switzerland alone. Bread not only provides the Swiss with the energy they need to fulfill their Swiss-ly duties, but it is also a way of life, at least it was for Max Eggimann.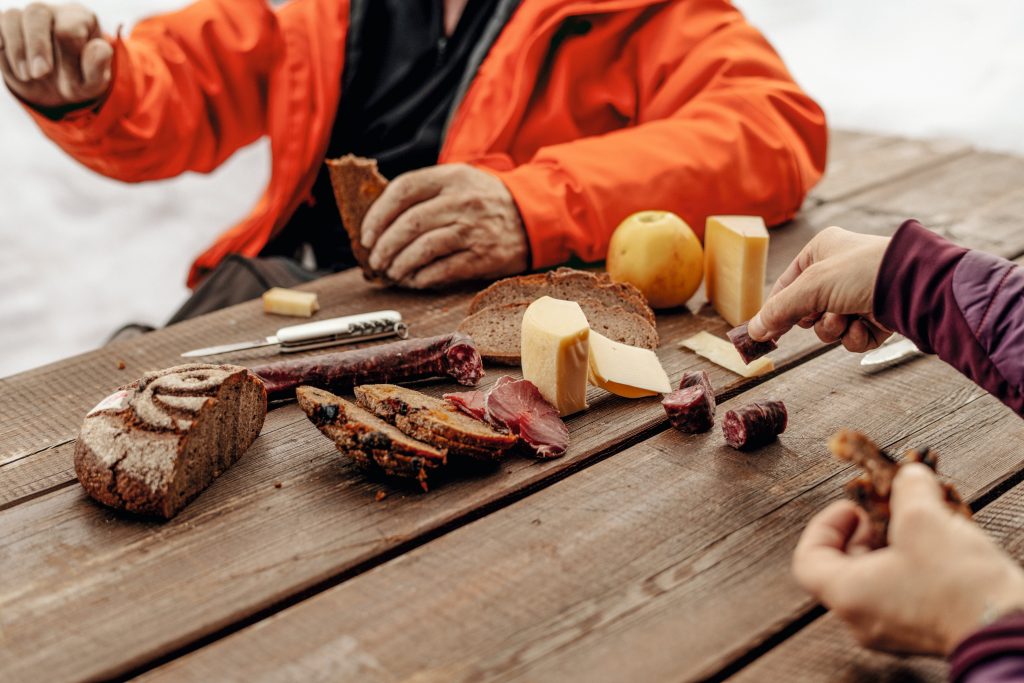 A Sleigh Full of Bread
Max Eggimann grew up in Arni, a small hamlet outside of Bern. His childhood days were filled by trudging through the alps pulling a sleigh full of bread to be delivered to neighboring villages. As he got older, he began baking breads, Swiss tortes, and fine pastries with his father who owned Backerei-Conditorei Eggimann Ober-Witchtrach, the local bakery.
When the time came to select his future profession and attend trade school, (it was and still is custom for youth aged 16 to select their future profession and attend a trade school specific to their career plans) Max knew what his calling in life was: to follow in his father's footsteps and become a baker. He attended one of the finest baking programs of that time and finished top his class.
Shortly after officially becoming a baker, Max, his wife, and two daughters packed their bags for America. He was 23, had $30 in his pocket, and didn't speak a word of English. But Max had a dream, and he was headed to the land where dreams came true.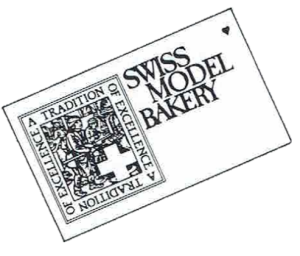 Swiss Model Bakery
The first bakery Max worked for after arriving in the U.S. through Ellis Island was bought and owned by his uncle in San Jose, California. Years went by, and Max worked at a few other bakeries around the Bay Area. He later moved north to the mountains and built a home in Jackson, California. Shortly after that, Model Bakery, the 100-year-old local bread and coffee shop, was listed for sale. Max quickly bought it. The year was 1971. Finally, after years of working for other people, he would have a bakery of his own.
Max renamed the historic bakery "Swiss Model Bakery." It was a small, two-story building with a massive brick bread oven. Massive, as the oven could bake up to 100 loaves of bread at a time! In the 135 years that the bakery stood, the brick oven never completely cooled.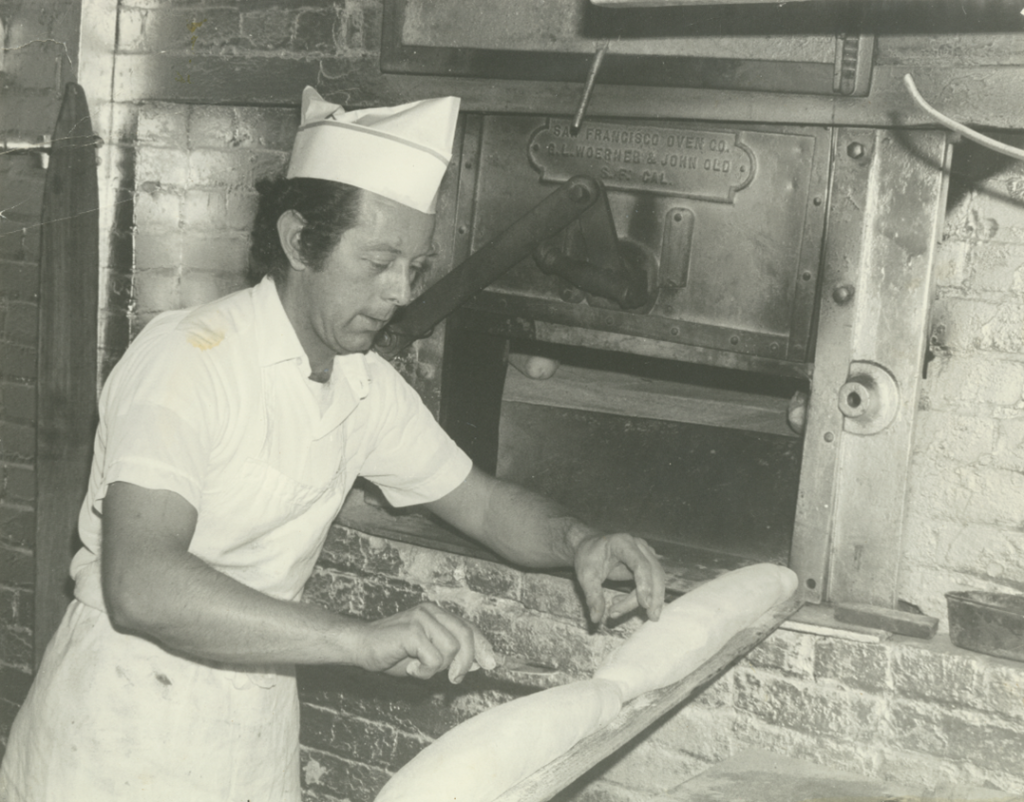 Max and his wife, Lynda, ran the bakery as if it was located in the alps of Max's childhood home. Only Swiss breads and treats were made. All the workers were required to wear traditional Swiss clothing, lederhosen included. Cowbells hung on the walls. Even the display cases were imported from Europe to help Swiss Model Bakery look and feel more authentic.
"Folks would drive all the way up from the valley just to have a slice of bread!" said Lynda, Max's wife. "No one would ever come in or leave Swiss Model Bakery unhappy."
Max and Lynda ran Swiss Model Bakery for 30 years. By 2001, all their children had grown up and moved away. On a visit to their son in Idaho, Lynda and Max decided it was time to sell the bakery and move closer to the grandkids.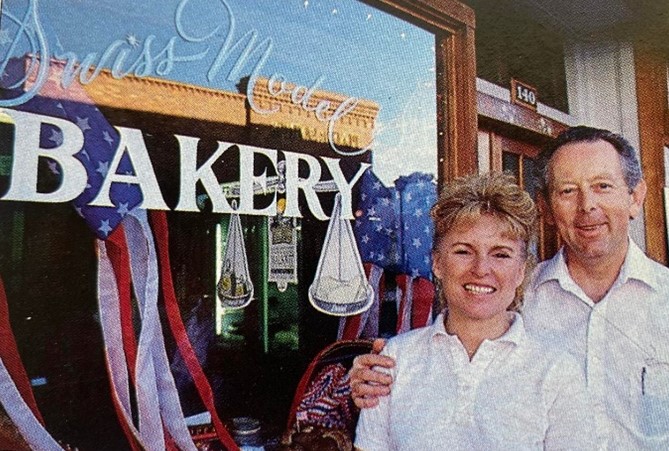 Continuing History
I was one of those grandkids that Grandma Lynda and Grandpa Max sold their bakery to be closer to. My childhood days were spent covered in flour in their kitchen learning how to bake bread and decorate cakes just like Granma and Grandpa. They instilled in me a love of baking and Swiss culture. They may not run a bakery in the alps or in the mountains of California anymore, but the love, happiness, and smiles Swiss Model Bakery brought continue to live on through their grandchildren, family, and friends as they continue to bake and use the recipes Grandma and Grandpa shared.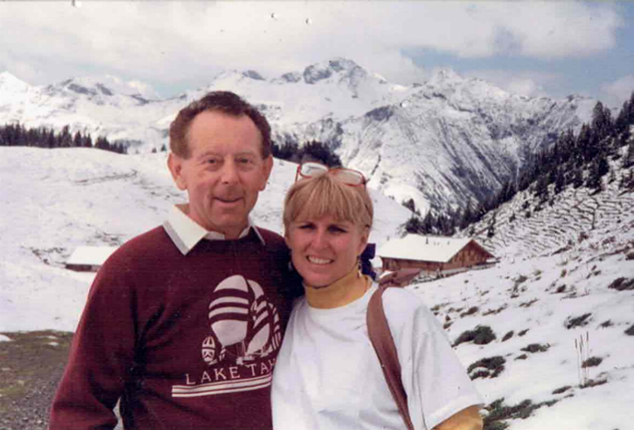 Grandpa Max's Swiss Bread Recipe
Ingredients:
Dutch oven with fitted lid (or similar large baking dish with lid)
4 cups white flour
2 teaspoons salt
1 teaspoons yeast
2 cups of water
Instructions:
Mix the dry ingredients together in a large bowl
Add water and continue to mix. You may need to add more water (I always do). The dough should be more sticky than dry.
Cover and let sit overnight (at least 8 hours).
Line the Dutch oven with parchment paper. Place in oven. Turn oven onto 400 degrees Fahrenheit. Let the Dutch oven preheat with the oven.
Dump dough onto a heavily floured surface and work into a ball (you are not kneading the bread, just shaping it).
Add bread dough ball to preheated Dutch oven. Secure lid into place.
Bake for 40-50 minutes, until bread is golden brown on the tips.
Remove from Dutch oven and let cool. Slice and enjoy!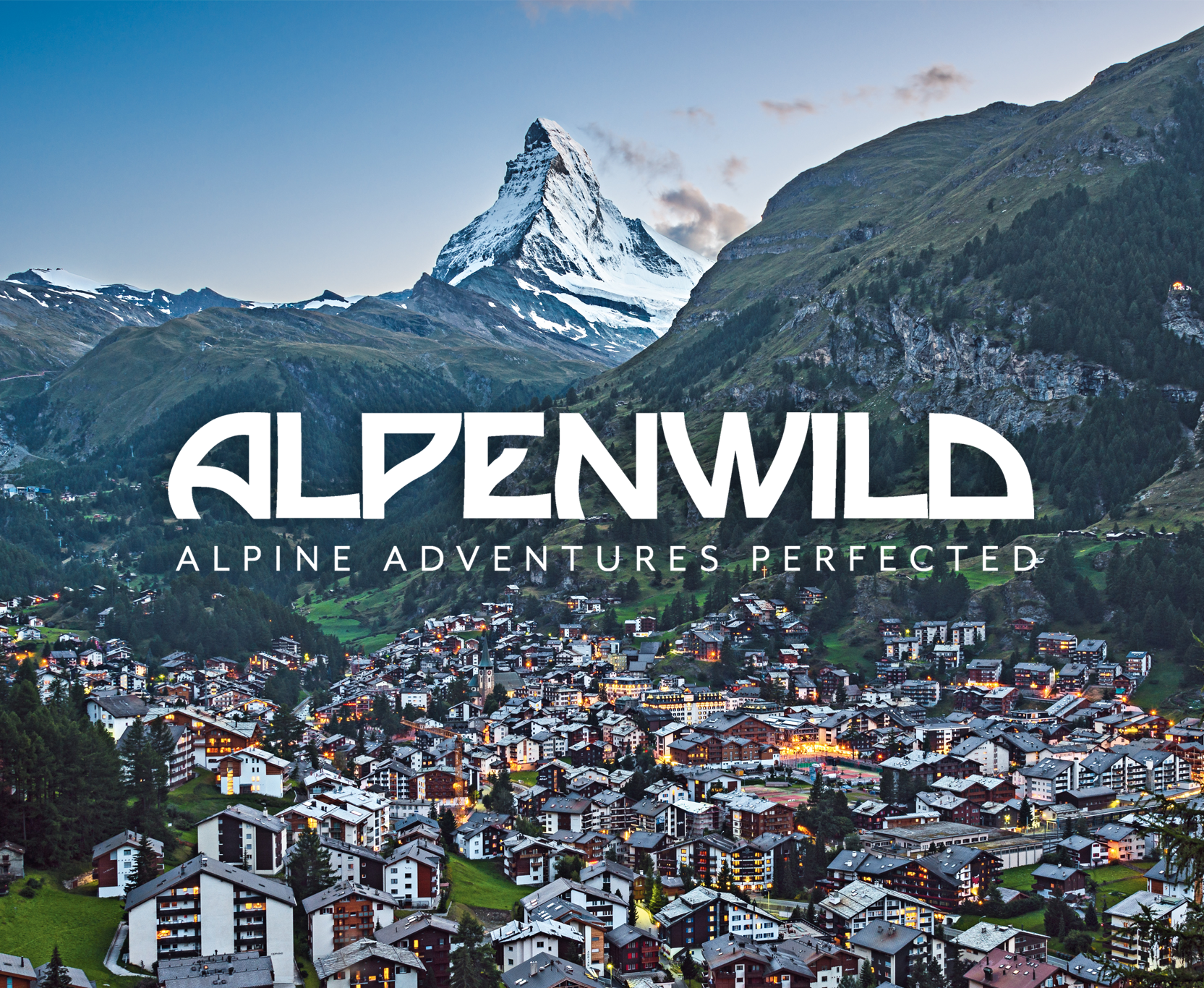 Latest posts by Alpenwild
(see all)