Swiss Carac—The Mysterious Chocolate Tart
Found in almost every pastry shop in Suisse Romande (the French-speaking part of Switzerland), the beloved swiss carac is a chocolate-filled pastry that is dense, delicious and by necessity, diminutive.
The swiss caracs pictured here come from a variety of pastry shops and bakeries in Suisse Romande including Fleur de Pains, Michellod, Zenhausern, Coddeville, and even a Coop Bakery. Be aware that they vary in quality with nice pastry shops providing the best. The German-speaking Swiss have developed a fondness for them also, so they can be found in top pastry shops throughout Switzerland.
Until the moment I boldly bit into a swiss carac, I didn't know what I had been missing. My first try was from a high-end pastry shop. The swiss carac was freshly made—crisp crust dream-like filling. I became an instant fan!
This is an after-dinner pastry that is so rich, you must take it in tiny doses. Even the smallest ones shouldn't be eaten in one bite. The first nibble is your introduction to this deep, dark, and mysterious treat. The final bite allows for that lingering chocolate to etch itself in your memory. Take your time.
Though stunningly decadent, it's also delightful. So much so, that it's guaranteed you'll be back for more. common in the German-speaking part of Switzerland.
What's the Mystery about Swiss Carac?
No one knows where it comes from. No one knows who made the first one. And no one claims to know what its unusual name means.
There are some guesses. Some believe the name could be a connection to Venezuela (think "Caracas") as some of the top chocolate comes from there. The carac showed up in bakeries about 100 years ago and spread like wildfire in the 1920s (but very few were made at home).
Green Tradition
Typically, there is a green layer of fondant or icing on the top with a chocolate dot in the center. OK. You caught me. One of the photos shows a reverse of the traditional version. The baker I spoke with told me that for summer, they just put a single dot of green on top. If you're looking for the "real" carac, the top is a bright lime-green. (Surprise—no mint or lime flavor.)
The swiss carac is a simple pastry to make, but flawless execution is what gives it the distinctive taste and look. A shortbread crust makes the foundation for the dark chocolate ganache. Once set, a layer of green fondant is poured on top to hide the chocolate. Then it is topped with a single dot of chocolate.
Size Matters
Swiss Carac can be found in a variety of sizes (up to pie-sized versions ten inches across). The most widely available size is about 2½-3" across, making a muffin-top pan a good way to prepare these. The tiniest version, about 1", is served at the conclusion of a gourmet multi-course dinner or special occasion.
Are you wanting to eat some Carac yourself? Alpenwild does a number of food tours throughout the summer to bring out the Swiss Foodie in everyone.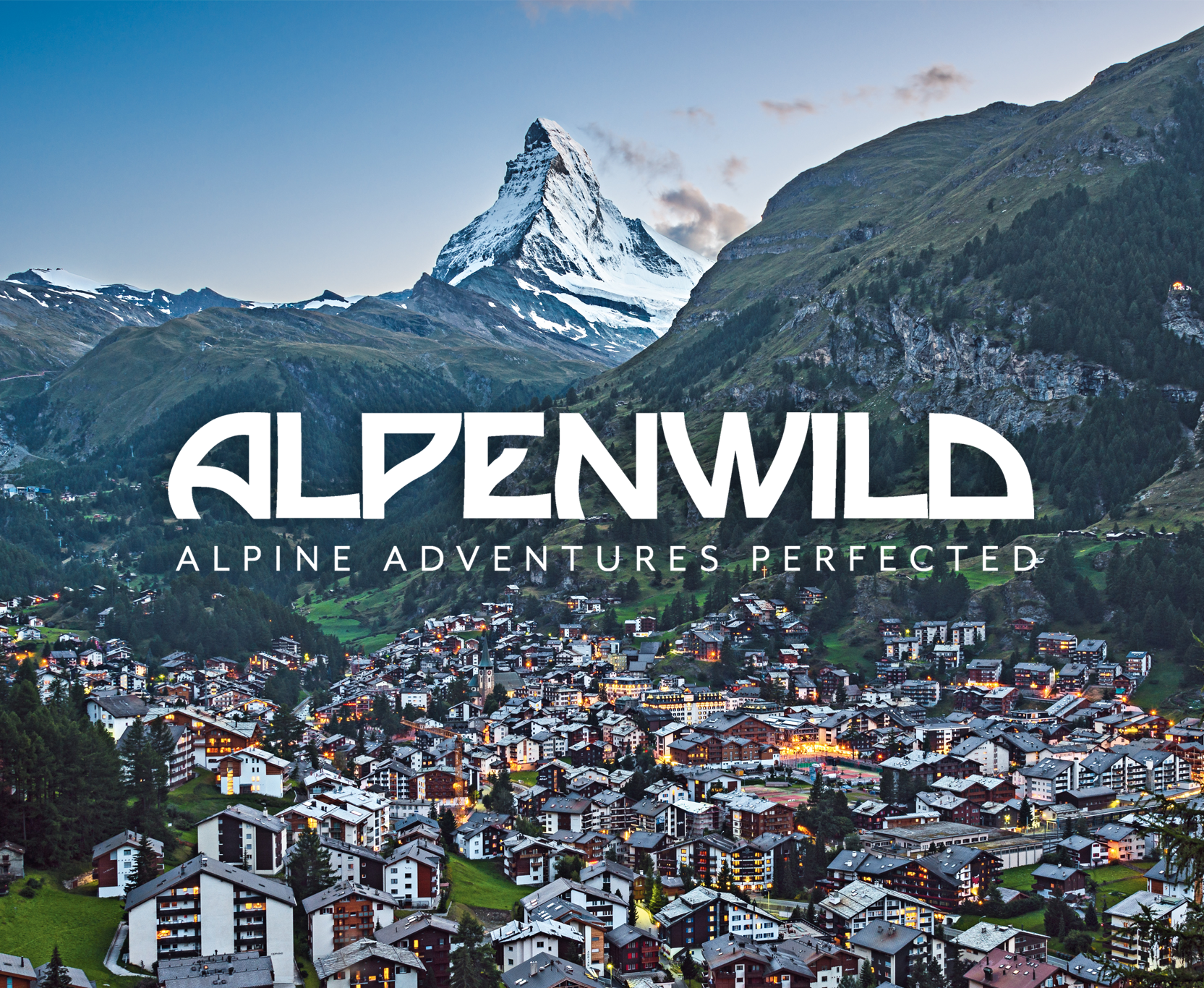 Latest posts by Alpenwild
(see all)